Status Update for 2023:

Looking forward to a great 2023 season. Opening the weekend before Thanksgiving.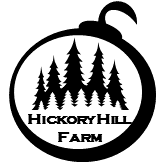 FREQUENTLY ASKED QUESTIONS
Nothing brightens your home for the holidays like the authentic look, feel, and scent of a fully decorated, fresh-cut, natural Christmas Tree.
What do you offer at your farm?
​
Christmas Trees -- Fresh-Cut, and Balled trees.

Holiday Shop with Wreaths, Roping, and Arrangements

Crafts, Food and Activities.

Train Garden - Status is to be determined for 2022. We need an engineer. Donations accepted for local food banks - they are needed more than ever.

Do you accept credit cards?
​
We accept cash and all major credit cards.

What types of trees do you have?
​
At our farm, you will find a variety of species of pre-cut trees, including Fraser fir, and Balsam/Fraser cross. It takes 8-10 years from the time they are planted until they are ready-to-cut and we are growing the babies as fast as we can. Since we purchased the farm, we have worked very hard to provide high-quality, affordable trees for the current holiday season.
​
Can I cut my own tree?
​
Normally, you can cut your own tree or pick a tree from the fields or ask one of the boys to cut it for you. Power saws are not permitted, but we can cut your tree for you. However, this year, we are nearly sold out of choose-and-cut trees. We still have a great selection of pre-cut trees.


We also have dug, balled and burlap trees that can be planted.


If you want to enjoy the farm and the Holiday spirit, but prefer to avoid the fields, we also offer a variety of fresh-cut trees.


If you want it even easier, order your tree online for curbside pickup or delivery and we will bring it to your door.
​
How does it work to cut my tree? - Note: In 2023, although we have plenty of pre-cuts, there is a very limited selection of choose-and-cut.
​
When you arrive at the farm, park in the gravel lots and along the gravel farm road.

Hand saws are available before you go to the field. Powered saws are not permitted, but if you prefer, we can cut your tree.

When you find your tree, tag it and take your half of the tag.

After you cut your tree, a trailer will be picking up trees and taking them back to the Baler and Holiday Shop area.

You can pay in the Holiday Shop while your tree is being squared, drilled and wrapped.

In the Holiday Shop we also have wreaths, roping, arrangements and other Christmas decorations for sale. It is a great place to do some holiday shopping or pick up something for holiday hosts. We serve hot dogs, snacks, hot cider, coffee, and hot chocolate, as well as other treats. There are also activities, crafts, and a train garden! Admission is free. Canned food and donations are accepted for local food banks.

To pick up your tree, show your paid tag at the baler. Verify that your tree was cut and drilled as needed.

We will gladly help carry your tree to your vehicle if needed. However, we cannot secure the tree to your vehicle. The driver is responsible for securing the tree safely to the vehicle. We also offer a delivery service.
​
What should I bring?
​
Bring your family, friends and holiday spirit.

We can lend you a saw. Power saws are not permitted, but if you prefer, we can cut your tree.

The driver is responsible for securing the tree safely to the vehicle. Twine is free, bungees are available for sale. We also offer a delivery service.
​
What activities do you have?
​
In addition to enjoying the holiday by selecting your own tree, we offer food, crafts, activities, and a train garden.

Do you offer military discounts?
​
We offer a discount for active military.
​
Do you offer delivery?
​
We offer delivery within 25 miles of the farm. Ask about other delivery services.
​
I am a photographer. Can I take photos at your farm?
​
We have so many photographers setting up that it's interfering with our guest's experience. We had to institute a $25 / hour fee for photographers to set up for a minimum of 4 hours. If you wish to schedule, send me an email at info@HickoryHillTrees.com.

Of course, customers are always welcome to take photographs to capture holiday memories.

We appreciate your understanding and support for making our guests' experience the best it can be.
​
Where are you located?
​
We are conveniently located just a few miles north of Bel Air.

Route 543, 8 miles north of I-95 Exit 80,
Route 543, 4 miles north of Route 1 in Hickory,
Turn right on Copenhaver Road

3123 Copenhaver Road, Street, MD 21154
​
How do I take care of my tree?
​